| | | |
| --- | --- | --- |
| | | |
Deal Details:
Click photo to enlarge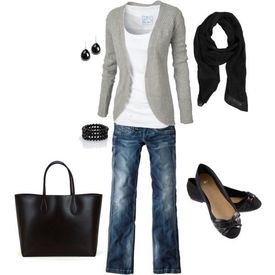 From Mom Funk to My Own Personal Style!
Posted: March 30th, 2016


It's almost April that means the days are brighter and the weather is getting warmer! I'm so ready to finally ditch the heavy coats and boots! Time to rock out my personal style!

Fashion has always been a passion of mine. I went to modeling school when I was 17 yrs and then I was offered an amazing opportunity to learn about the fashion industry in New York City. Instead, I decided to go to college to study Business Marketing with a Minor in Retail.

After becoming a mom, the days of laying on the couch watching the latest runway show on the E channel.....were pretty much over! My days are filled with running to the grocery store, preschool drop offs, practices and then trying to find time to keep up with all the laundry and housecleaning. Let's just say I rarely sit, let alone, lay on the couch to watch T.V.

In the midst of raising my kids, I did what most other moms do....I fell into a "Mom Funk". I really didn't give a hoot what I wore, if it was comfortable while I chased my kids, it was for me! Hoodies & yoga pants were always my clothes of choice. I wore them everywhere! Around the house, to the store, to the doctor's office, to play dates, you name it...and I just didn't see a problem with it. Well, that was until it started to affect the way I felt about myself.

Being a mom is tough, there's no doubt about it. Life quickly goes from all about you, to all about everyone else! At times, you almost feel like you're losing yourself, the person you were before you became a mom.

I absolutely love being a mom and I wouldn't change that for anything. I just didn't like feeling of being unnoticed. I was just blending in and I didn't like that feeling. It was making me feel down and not inspired! So I made a few changes to my wardrobe, that helped get me out of this "Funk".

First, I let go of some great hoodies. Honestly I really had way too many in my closet. I only kept one or two in my cloest. Same with the yoga pants and other items that I just had too much of. I also made sure everything in my closet actually fit me! If an item didn't fit or if the item had a flaw, it was donated to a local shelter.

Next, I was able to go through and find some classic everyday pieces, like cardigan sweaters, tops, jeans, converse sneakers and tall boots to help spruce up my own personal style!

Lastly, I went though my People StyleWatch Magazine
to see what outfits celebrities were spotted in. Then I started pinning on my Style Board on Pinterest different ways to put outfits together!

Now when I get dressed in the morning, I'm inspired and feel good about myself. I'm in a great frame of mind as I walk out the door with my kids ready to tackle whatever is thrown at me!