| | | |
| --- | --- | --- |
| | | |
Deal Details:
Click photo to enlarge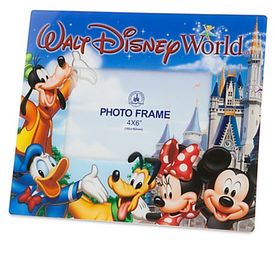 Buy Your Souvenirs Before You Go to Disney!
Posted: July 20th, 2016


I Absolutely LOVE, LOVE Disney World and I think it is the Happiest Place on Earth! That being said, I also think it can be The Most Expensive Place on Earth!

Souvenirs are practically every where you turn! They are at your resort gift shop, at the park gift shop, you can even find Disney Souvenirs at the Orlando Airport when you step off the plane!!

Each place is just tempting you and your kids to spend money on every souvenir!


Be Smart About Your Money!!

When we planned our second trip to Disney World, I decided to get smart and not pay Full Price for every souvenir! The Disney Store offers Disney items and Disney Park items. When The Disney Store has a sale I purchase both Disney & Disney Park items for my kids! Then a week before we leave for Disney World I ship a box of souvenirs down to our resort! The box is then handed to me when we check-in. Each day before the kids wake up I leave a little something on the bed and say that one of their favorite characters stopped by with a special gift just for them!! The kids are thrilled and so in love with their special gift they don't ask for souvenirs when we go to the park. It really has worked out great!

1. Find Disney and Disney Parks souvenirs at the DisneyStore.com


Spend $50 or more and use your Disney Visa Card to get an Extra 10% off! Just use the code DRVCMEMBER at checkout!!


2. Look for Disney souvenirs at Target, Kmart and Walmart. I've even found some great items on the clearance rack at these stores!


So Be Smart and Find Some of Your Souvenirs Before You Go!!