| | | |
| --- | --- | --- |
| | | |
Deal Details:
Click photo to enlarge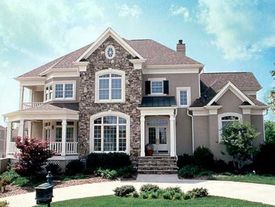 My Cleaning Ritual Before a Little Getaway!
Posted: August 9th, 2016



Every time we plan a vacation or even a weekend getaway my husband giggles over my cleaning ritual the day before we leave! I get the house all clean & organized so that I don't have to come home from a relaxing vacation to a messy house!


Here's What I Clean Before We Leave:


Bedrooms: I make sure all the bed sheets are washed and each is freshly made. It's so nice to get in your own freshly made bed after vacation. I also vacuum and organize each room. Making sure toys and other items are put in their place.


Bathrooms: I don't know about you, but I'm not a huge fan of stopping on the Thruway to use the restroom or even using the restrooms at the airport or train station. Walking in from vacation and using your own clean bathroom, is just pleasant I think! So I make sure each bathroom is clean and fresh.


Laundry: I know when we go away, everyone wants to bring their favorite outfits or bathing suit. So I do the laundry so that the favorites are freshly washed and ready to pack. I also like to get the laundry caught up because I know when we get home, I will have a mountain of laundry to do. The more I do before we go, the less I will have to do when we get home!


Kitchen/Family Room: My kitchen is big and it opens up into the family room, so they are the first rooms we see after coming in from the garage!

I start by cleaning out the refrigerator and putting all the dishes in the dishwasher. I clean the microwave, dust if needed, then I vacuum both rooms and put all items (toys) away.

I absolutely love the feeling of coming home, sitting down and relax after a long drive or an airplane trip.

I know it may sounds strange to do all this cleaning before vacation but for my mental health, seeing everything clean and organized when we come home from being away, is just a wonderful feeling!! I can still relax for one more day until I have to get back into the mom routine!