Deal Details:
Click photo to enlarge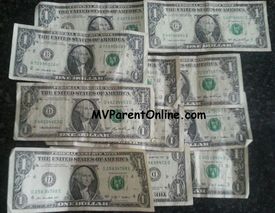 It's Friday! Time to Clean Out Your Bag!!
Posted: September 23rd, 2016

It's Clean Out Your Purse Friday!

We are a one income family since I'm a stay at home mom. So that means I need to save as much money as I can when I shop for groceries and clothing. I put extra money into our saving account to help build our Emergency Fund and help pay for our fun trips to Disney World.

Each week, I get my coins & dollars organized for my trip to the bank! I have an extra $22 to go into savings this week on top of the 10% of my husband's weekly paycheck I put into our savings account each week!

Small Breakdown:

$22 in ones & fives collected from the week.


Most of what I put away will eventually turn into Disney Gift Cards. But the point is, it's in the bank and not around my house so I spend it on something not important!! Disney is my main goal right now and I can't reach that goal if I spend money on non-important items!