| | | |
| --- | --- | --- |
| | | |
Deal Details:
Click photo to enlarge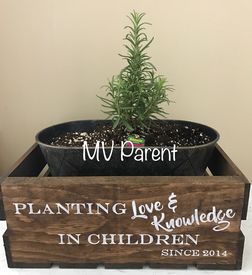 Teacher Gifts - It's the Thought that Counts, Not the Price Tag
Posted: June 20th, 2017
It's the last week of school for both of my kids. I have one graduating 6th grade and one graduating Kindergarten! Time sure does fly, that's for sure!

Each year when school ends, I try to give each teacher a little something special to say Thank You for what they've done and for what they basically put up with the last 10 months. These days teachers are under so much stress, they really NEED something special to know how thankful us parents are for them!

When I was growing up, both of my parents were teachers. They would come home on the last day of school with boxes of "Stuff" as they called it, gifts they received from their students. The box was usually filled with mugs and candy. One year, my Father brought home a box full of just mugs!

My parents were very thankful that the students thought of them at the end of the school year. They never wanted to throw their gifts away or donate them. But there is only so much you can do with 25 mugs when you are a family of 4, and only 2 people drink coffee! We had mugs in the house holding crayons, pens, we played ping, pong mug on rainy days and I even think when we were older, my father let us use the mugs in the sandbox.

You get the point, right? Mugs are not the best gift for teachers!

Here are a few ideas you might want to consider:

Plants/Flowers - This is a wonderful gift they can enjoy indoors or outdoors. Plants usually don't break the bank, you can buy a violet plant for as low as $3.00 at your local supermarket!

Gift Card to a Restaurant, Spa or Amazon

Scented Candles - Like this one

You can also search Pinterest for tons of unique ideas for your child's teacher!


This year I had custom planter crate boxes made from A Little Pizazz by Amy in Camden, NY. I have no artistic ability at all so I get all of my custom artwork done by Amy. Her talent is worth the money in my opinion.

I saw the idea on Pinterest and asked her if she could do it. I purchased the unfinished crates at Jo-Ann Fabrics and then she did what she does best...create a custom piece! I personally think they came out Amazing and I know the teachers will LOVE them!

So I paid a $32 artwork fee, $4.87 for unfinished small crates, & $7 for an herb plant at home Depot a teacher gift this year!


Remember, it's just a little thank you, to let them know you care! Do what you can afford. It's the thought that counts, not the price tag.