| | | |
| --- | --- | --- |
| | | |
Deal Details:
Click photo to enlarge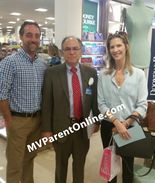 Click photo to enlarge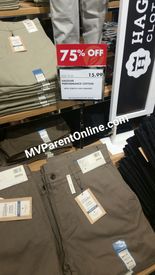 Click photo to enlarge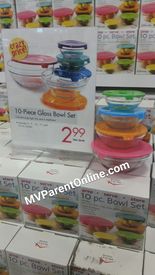 Click photo to enlarge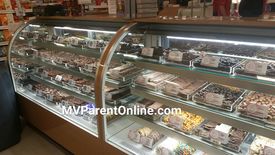 Click photo to enlarge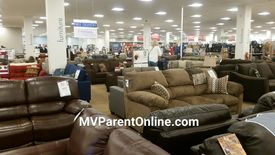 Boscov's - Prices So Low, You Don't Need a Coupon!
Posted: October 11th, 2016


When I first heard a store called Boscov's was coming to the old Sears space at Sangertown Square Mall, I didn't know what to think. Who & what was Boscov's? I never heard of them. A few fans reassured the rest of us skeptics in a private Facebook group, that Boscov's was a great store and that we would be extremely happy when it came!

So, on Thursday, October 6th, I was invited to attend the Grand Opening of Boscov's, with another local mom blogger. I asked my husband Frank to go with me, so I could have another honest opinion of the store. You see, my husband won't ever admit it, but he really likes to shop. He also has the "Tell It Like It Is" mentality, just like I do, especially when it comes to spending our hard working dollar. I knew he would be the perfect critic by my side at this event.

As we both walked in, the store just felt welcoming. It was bright and it felt bigger than we thought it would! Our tour throughout each department was led by Jim Boscov, the CEO of Boscov's. Jim is the nephew of Albert Boscov, Albert's father first opened Boscov's in 1918. This family owned store is competing and succeeding with some of the big name retailers in the market today!

Our tour was great. We were able to meet several buyers in each department and we also learned how Boscov's is able to bring products to the store at such amazing prices. Like most department stores, Boscov's offers women's, men's, children and housewares. The store also offers furniture, toys and a candy department as well. Boscov's offers brands at every price point, for any budget! Making their store, almost a one stop shop kind of place that's perfect for the busy parent! And let me just add...the candy counter is A-Mazing! We were able to sample a few pieces and it tasted just like the homemade candy I grew up enjoying!

Unfortunately, I wasn't able to shop the day of the tour, since I needed to get home to my kids. The thought of not scooping up deals that day was driving me absolutely crazy! So after the kids stepped on the bus on Friday, I headed to Sangertown Square Mall. I grabbed a handy shopping cart and when at it!

Ahhhh....The smell of the candy counter was literally pulling me in....reminding me of the smell of Main Street USA in Disney...but I did everything I could to stay focused! Grab the deals Kell, you had enough of that delicious candy and award winning fudge for breakfast! Ahem....I mean last night!

I was able to grab several Christmas gifts, name brand clothes for both of my girls, stainless steel bowls and Cuisinart bakeware for myself all for $100. If I walked into another department store and purchased the exact items that same day I would have paid so much more! Call me crazy, but I kinda like the fact that I can walk into a store and buy a nice gift for someone at a low price without having to use a coupon or wait for a sale!

Personally, Frank and I really, really enjoy Boscov's. This store is great for our area and it's perfect shopping for any budget. Boscov's is definitely on our favorite store list now!


Gosh....All this talk about Boscov's has me itching to go....Hmmm....Kids get out of school in 3 hours....only takes 15 minutes to get there....Got my coat.....I'm off to find more deals......Later!! :)



Disclaimer: MV Parent was offered a gift card in exchange for a review of the store. My opinions and pictures of the store are all mine.